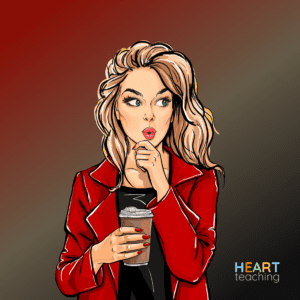 As a teaching assistant in the United Kingdom, investing in your professional development is crucial for personal growth, career advancement, and providing the best support to students and teachers alike. Continuing Professional Development (CPD) courses offer valuable opportunities to expand your skills, knowledge, and expertise. In this blog, we will explore some of the top CPD courses available for teaching assistants in the UK, empowering you to take your career to new heights.
Level 2 and Level 3 Supporting Teaching and Learning Courses:
Ideal for teaching assistants who are relatively new to the profession or wish to formalize their skills, Level 2 and Level 3 Supporting Teaching and Learning courses provide a solid foundation in educational theory and practice. These courses cover topics such as child development, safeguarding, behaviour management, and supporting special educational needs (SEN) students. They are widely recognized and can boost your employability and confidence as a teaching assistant.
Autism Awareness and Strategies Courses:
Given the increasing prevalence of autism in classrooms, it is essential for teaching assistants to develop a deeper understanding of autism spectrum disorders (ASD). Autism Awareness and Strategies courses equip you with the knowledge and practical strategies needed to support students with ASD effectively. These courses cover topics like communication techniques, sensory considerations, behaviour support, and creating inclusive environments.
Literacy and Numeracy Intervention Courses:
Enhancing your skills in supporting students' literacy and numeracy development is crucial for a teaching assistant. Literacy and Numeracy Intervention courses provide specialized training in identifying and addressing gaps in students' literacy and numeracy skills. These courses focus on evidence-based intervention strategies, assessment techniques, and differentiated instruction to support struggling learners. They can greatly enhance your ability to facilitate targeted interventions and contribute to improved student outcomes.
Mental Health and Wellbeing Awareness Courses:
Promoting mental health and wellbeing in the classroom is a vital aspect of a teaching assistant's role. Mental Health and Wellbeing Awareness courses help you develop a better understanding of mental health issues, resilience-building strategies, and how to support students' emotional well-being. These courses cover topics like stress management, recognizing signs of mental health difficulties, and implementing effective support strategies. Such knowledge equips you to create a nurturing and inclusive learning environment for all students.
Special Educational Needs and Disabilities (SEND) Courses:
For teaching assistants working with students with special educational needs and disabilities (SEND), specialized training is invaluable. SEND courses provide insights into various learning difficulties and disabilities, including dyslexia, ADHD, speech and language disorders, and physical disabilities. These courses equip you with practical strategies to adapt teaching methods, differentiate instruction, and promote inclusive practice. They enable you to provide effective support to students with diverse learning needs.
Team Management and Leadership Courses:
As your experience as a teaching assistant grows, you may aspire to take on additional responsibilities or progress to a leadership role. Team Management and Leadership courses provide essential skills for effective communication, time management, problem-solving, and teamwork. These courses empower you to collaborate with colleagues, take on leadership responsibilities within the classroom or school, and contribute to the development of an inclusive and high-performing learning environment.
Conclusion:
Investing in your continuing professional development as a teaching assistant is an investment in your career and the success of the students you support. The UK offers a wide range of CPD courses tailored to the needs of teaching assistants. Whether you are looking to enhance your skills in supporting specific student populations, develop subject-specific expertise, or advance your leadership abilities, there is a course to meet your needs. By embracing CPD opportunities, you are taking an important step towards personal and professional growth in the field of education.