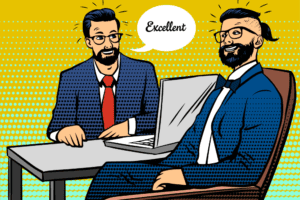 Are you an overseas teacher with dreams of teaching in the United Kingdom? The UK offers a plethora of opportunities for qualified educators from around the world. While the process of getting sponsored as an overseas teacher may seem daunting, this comprehensive guide will walk you through the necessary steps to make your dream a reality. Let's dive in!
Research Teaching Opportunities:
Before embarking on the journey of getting sponsored as an overseas teacher in the UK, it is vital to research the teaching opportunities available. Familiarize yourself with the UK education system, curriculum requirements, and the demand for teachers in your subject area or specialization. Researching schools, academies, and local education authorities will provide insights into potential employment prospects.
Meet the Eligibility Criteria:
To be eligible for sponsorship as an overseas teacher in the UK, you must meet certain criteria. Typically, these criteria include:
a. Qualifications: Ensure your teaching qualifications are recognized in the UK. Check whether your degree, teaching qualification, or relevant certifications align with the UK's requirements. The UK National Recognition Information Centre (UK NARIC) can assist in determining the equivalency of your qualifications.
b. English Language Proficiency: As English is the primary language of instruction in UK schools, it is essential to demonstrate your proficiency in English. Undertaking an approved English language test, such as the International English Language Testing System (IELTS), is typically required.
c. Visa Requirements: Review the visa requirements for the UK and determine which visa category is most suitable for you. In most cases, teachers will apply for a Tier 2 (General) visa or a Skilled Worker visa.
Seek Employment Opportunities:
Once you have ensured you meet the eligibility criteria, it's time to actively seek employment opportunities in the UK. Consider the following strategies:
a. Job Search Websites: Utilize online platforms like TES, Reed, Indeed, and eteach to browse and apply for teaching positions across the UK. These websites often have dedicated sections for international or overseas teachers.
b. Contact Schools Directly: Research schools in your preferred location and reach out to them directly. Prepare a professional CV/resume and a compelling cover letter explaining your qualifications, experience, and why you are interested in joining their institution.
c. Attend Job Fairs and Recruitment Events: Education job fairs and recruitment events can provide valuable opportunities to network with school representatives and gain insights into available teaching positions. Keep an eye out for events specifically tailored to international teachers.
Secure a Sponsorship:
Once you have found a teaching position, the school or institution will need to sponsor you for a work visa. Follow these steps:
a. Sponsorship Process: Work closely with the school's designated sponsor or HR department to navigate the sponsorship process. They will guide you through the necessary steps and provide the required documents.
b. Certificate of Sponsorship (CoS): The school will issue a Certificate of Sponsorship, which is a unique reference number assigned to your application. This number is essential when applying for a visa.
c. Visa Application: Submit a visa application to the Home Office or the UK Visas and Immigration (UKVI) using the CoS provided by your sponsor. Provide all the required documents, pay the visa fee, and schedule a biometric appointment.
Settle in the UK:
Congratulations! Once your visa is approved, it's time to start preparing for your move to the UK:
a. Accommodation: Begin searching for suitable accommodation, considering factors such as proximity to your workplace, transport links, and budget.
b. Financial Considerations: Familiarize yourself with the UK tax system and open a bank account. Ensure you have adequate funds to cover initial expenses.
c. Professional Development: Stay updated with the UK education system and explore opportunities for professional development. Join teaching associations and attend relevant workshops and conferences.
Conclusion:
Getting sponsored as an overseas teacher in the UK is an exciting opportunity to enrich your teaching career and experience a new culture. Remember to thoroughly research, meet eligibility criteria, actively seek employment opportunities, and follow the sponsorship process diligently. With dedication and perseverance, you can make your dream of teaching in the UK a reality. Good luck on your journey!