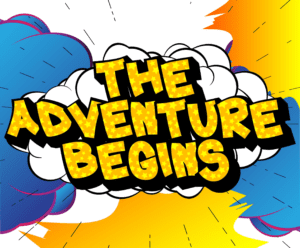 Teaching is a noble and fulfilling profession that plays a vital role in shaping the future of individuals and society. If you aspire to become a teacher in a UK school, it's essential to understand the qualifications and pathways available to embark on this rewarding career journey. In this blog, we will explore the qualifications required to become a teacher in a UK school, highlighting the key steps and routes you can take to achieve your goal.
Undergraduate Degree
The first step towards becoming a teacher in the UK is obtaining an undergraduate degree. To teach in a primary school (ages 3-11), a Bachelor's degree in any discipline is generally acceptable. However, for secondary school teaching (ages 11-16 or 18), a degree in the subject you wish to teach or a closely related field is preferred. It is important to note that entry requirements may vary depending on the specific subject and university.
Qualified Teacher Status (QTS)
To teach in maintained schools in England, Wales, and Northern Ireland, you must gain Qualified Teacher Status (QTS). There are several pathways to achieve QTS:
a. Bachelor of Education (BEd): This is a specialized undergraduate degree that combines academic study with practical teaching experience. It focuses on developing teaching skills and subject knowledge simultaneously.
b. Postgraduate Certificate in Education (PGCE): A PGCE is a popular route for graduates with a non-education background. It is a one-year program that provides the necessary training and experience to become a qualified teacher.
c. School-Centred Initial Teacher Training (SCITT): SCITT programs are school-based teacher training courses that allow you to gain QTS while working and training within a school environment. They are often run by groups of schools or individual schools in partnership with a university.
d. Teach First: This program offers a two-year leadership development journey, combining teaching in challenging schools with leadership training. Teach First participants work towards a PGCE and gain QTS during the first year of the program.
Disclosure and Barring Service (DBS) Check
As part of the safeguarding requirements in UK schools, all prospective teachers must undergo a DBS check. This check ensures that individuals are suitable to work with children and do not have a criminal record that would prevent them from working in an educational setting.
Additional Qualifications and Continuing Professional Development (CPD)
Once you have obtained QTS, the journey of professional development continues throughout your teaching career. Many teachers choose to pursue further qualifications and engage in CPD to enhance their knowledge and teaching skills. These can include:
a. Master's in Education (MEd): A postgraduate degree specializing in education can deepen your understanding of pedagogy, educational theory, and research.
b. National Professional Qualifications (NPQs): NPQs are designed to develop leadership skills and are available at different levels, such as NPQML (Middle Leadership) and NPQSL (Senior Leadership).
c. Subject-Specific Qualifications: Teachers may choose to pursue subject-specific qualifications or accreditations to further their expertise in a particular subject area.
d. Teaching and Learning Courses: Ongoing CPD opportunities, workshops, and courses help teachers stay up-to-date with the latest teaching strategies, techniques, and educational advancements.
Conclusion
Becoming a teacher in a UK school requires a combination of academic qualifications, practical training, and a passion for inspiring young minds. Whether you choose the traditional undergraduate route followed by QTS or opt for alternative pathways like SCITT or Teach First, it is essential to meet the specific requirements of the teaching profession. Remember that learning is a lifelong journey