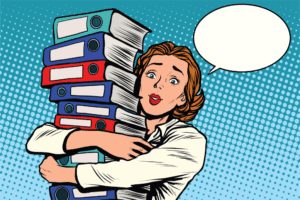 As a teacher in the United Kingdom, having access to high-quality teaching resources is essential for creating engaging and effective lessons. Fortunately, the internet offers a wealth of online websites that provide a vast array of teaching resources suitable for various subjects and age groups. In this blog, we will explore some of the top online websites that UK teachers can turn to for valuable teaching resources to enhance their classroom instruction.
Twinkl (www.twinkl.co.uk):
Twinkl is a popular online platform that offers an extensive range of teaching resources, including lesson plans, worksheets, interactive activities, display materials, and more. The website covers all key stages and subjects, catering to both primary and secondary teachers. With resources aligned to the National Curriculum, Twinkl provides a user-friendly experience and offers materials suitable for different learning styles and abilities.
Teachit (www.teachit.co.uk):
Teachit is a comprehensive resource website that offers a wide range of teaching materials for primary and secondary school teachers. The site provides ready-to-use lesson plans, worksheets, interactive resources, and revision materials across various subjects. Teachit allows teachers to search resources by subject, topic, key stage, and resource type, making it easy to find materials that align with specific learning objectives.
BBC Bitesize (www.bbc.co.uk/bitesize):
BBC Bitesize is a trusted resource for educational content, offering free resources across a range of subjects and key stages. The website features interactive lessons, videos, quizzes, and revision materials, all created by subject experts. Teachers can use BBC Bitesize to supplement their lessons, provide additional explanations, and reinforce key concepts.
TES Resources (www.tes.com/teaching-resources):
TES Resources is a vast online community where teachers can find and share resources. The website hosts a wide range of free and paid teaching materials contributed by teachers worldwide. TES Resources covers all subjects, key stages, and special educational needs. Teachers can search for resources based on subject, topic, and age group, and benefit from the reviews and ratings provided by other educators.
EducationCity (www.educationcity.com):
EducationCity offers interactive resources, games, and activities for primary school teachers across various subjects. The website provides engaging content aligned to the National Curriculum and offers a personalized learning experience for students. With its wide range of multimedia resources and tracking tools, EducationCity allows teachers to differentiate instruction and monitor student progress.
Primary Resources (www.primaryresources.co.uk):
Primary Resources is a popular website that focuses on providing teaching resources specifically for primary school teachers. It offers an extensive collection of lesson plans, worksheets, interactive activities, and display materials across all subjects. The website features resources shared by teachers, allowing educators to access tried-and-tested materials created by their peers.
STEM Learning (www.stem.org.uk):
For teachers looking to enhance their STEM (Science, Technology, Engineering, and Mathematics) instruction, STEM Learning is an excellent resource. The website offers a range of high-quality STEM teaching resources, including lesson plans, practical activities, videos, and professional development opportunities. STEM Learning also provides access to subject-specific communities, allowing teachers to collaborate and share best practices.
Conclusion:
The availability of online teaching resources has revolutionized the way teachers prepare their lessons and engage students in the learning process. The websites mentioned in this blog—Twinkl, Teachit, BBC Bitesize, TES Resources, EducationCity, Primary Resources, and STEM Learning—offer a wealth of high-quality teaching materials that align with the UK curriculum. By exploring these online resources, teachers can access a diverse range of materials, saving time and enhancing their instructional practices to create enriching and effective learning experiences for their students.