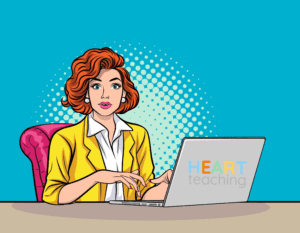 As a Speech and Language Therapist (SLT) working within a school environment, your role is vital in supporting children and young people to develop effective communication skills. In this blog, we'll explore the key responsibilities of an SLT within a school setting and the impact they can have on the educational experience of students.
Assessment and Diagnosis
One of the primary roles of an SLT within a school is to assess and diagnose communication difficulties. This involves working with students who are referred to you by teaching staff, parents, or healthcare professionals. You'll need to use a range of assessment tools to determine the nature and extent of a student's communication difficulties, and then create a personalized therapy plan that addresses their specific needs.
Supporting Students with Speech and Language Difficulties
Once you have assessed a student, you'll need to create a program of support. This can involve individual therapy sessions or working in groups. You may also work closely with teaching staff to identify opportunities to support the student's communication skills within the classroom. As well as direct intervention, you may also provide training to teaching staff on how to support the student with their communication needs.
Supporting Students with Social Communication Difficulties
SLTs also work with students who have difficulties with social communication. This can include children with Autism Spectrum Disorder (ASD) or those with social communication difficulties that are not part of an ASD diagnosis. You'll work with students to develop social communication strategies and identify any potential barriers to communication in the classroom or wider school environment.
Supporting Students with Feeding and Swallowing Difficulties
SLTs may also work with students who have feeding and swallowing difficulties, which can impact on their health and wellbeing, as well as their ability to learn. This may involve assessing the student's feeding skills, creating a management plan and liaising with healthcare professionals to ensure the student receives the appropriate level of support.
Collaboration with Other Professionals
As well as working with students, SLTs in schools need to collaborate with other professionals, such as teaching staff, school nurses, and educational psychologists. This collaboration is crucial to ensure that students receive the appropriate level of support and intervention to address their communication difficulties.
In Conclusion
The role of an SLT within a school is varied and challenging but ultimately rewarding. Supporting students to develop effective communication skills can have a profound impact on their academic and social development. As an SLT, you'll work with a range of students, each with unique needs, and use your skills and expertise to help them achieve their full potential.