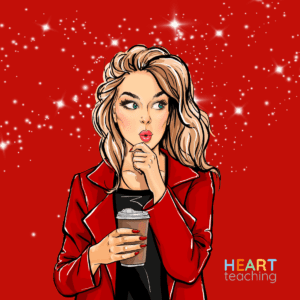 Being a Teaching Assistant is a fulfilling job that comes with its own set of challenges and rewards. As a Teaching Assistant, your role is to support the classroom teacher in their daily duties, and help create a positive learning environment for students. In this blog, I will take you through a typical day in the life of a Teaching Assistant in a UK school.
Morning Routine:
The day usually starts with arriving early and setting up the classroom. This means preparing resources, setting up equipment and making sure everything is in order before the students arrive. This is an important time to check with the teacher to discuss any changes or updates to the day's schedule or to discuss any concerns about the students.
Classroom Support:
As the class begins, the Teaching Assistant's role is to support the teacher in maintaining order and keeping the class on task. This may include assisting with behaviour management or helping individual students who need extra support. Teaching Assistants often work with small groups of students, helping them to stay focused and answering questions when needed.
Assisting Students with Special Educational Needs:
In many classrooms, there are students with special educational needs that require additional support. As a Teaching Assistant, you may be assigned to work with these students, helping them to access the curriculum and stay engaged in the learning process. This can involve adapting resources, providing one-to-one support or working in small groups.
Lunchtime Duties:
During lunchtime, Teaching Assistants often supervise the students, making sure they are safe and well-behaved. This can be a good time to build relationships with the students and provide informal support if needed. Many Teaching Assistants also use this time to prepare for the afternoon's lessons, or to catch up on administrative tasks.
Afternoon Lessons:
In the afternoon, the Teaching Assistant's role is to continue to support the teacher and students, working to keep the class on track and addressing any challenges that arise. This may involve providing additional resources or support to students who are struggling. As the day comes to an end, the Teaching Assistant may help to tidy up the classroom and ensure everything is ready for the next day.
Conclusion:
Being a Teaching Assistant is a demanding but rewarding job that requires a lot of patience, resilience and dedication. The role is diverse and can involve a wide range of responsibilities, from supporting the teacher to working with individual students who need extra help. If you are considering a career as a Teaching Assistant, Please call Heart Teaching on 01732 494 808.
I hope this blog has given you an insight into what the job entails and the rewards that come with it.