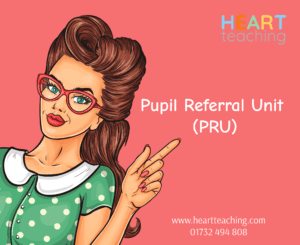 A Pupil Referral Unit (PRU) is a type of school in the UK that provides education for children and young people who have been excluded from mainstream schools, or who are otherwise unable to attend them. Here are some key things you should know about PRUs:
Purpose: PRUs are designed to provide a safe and supportive environment for students who may have complex needs or challenging behavior that requires a more personalized and tailored approach to their education.
Admissions: PRUs are typically for students aged between 5 and 16 who have been excluded from mainstream schools, but they can also support students with medical needs, mental health issues, and those who are in the care system.
Curriculum: PRUs offer a wide range of subjects that are tailored to meet the needs of individual students, often including vocational courses and alternative qualifications.
Staffing: PRUs typically have a higher staff-to-student ratio than mainstream schools, with experienced teachers and support staff who are trained to work with students who have complex needs.
Support: PRUs offer a range of support services to help students overcome any barriers to learning, including social and emotional support, pastoral care, and access to specialist services such as educational psychologists.
Integration: PRUs work closely with mainstream schools and other agencies to ensure that students are able to reintegrate into mainstream education or transition to further education, training, or employment.
Funding: PRUs are funded by local authorities and are subject to regular inspection by Ofsted, the UK government's education regulator, to ensure that they are providing high-quality education and support for their students.
Overall, PRUs play a crucial role in providing education and support for some of the most vulnerable students in the UK education system, helping them to achieve their full potential and overcome any barriers to their learning.
If you're considering a role within a PRU or SEN school in the UK contact Heart Teaching on 01732 494 808 to find out more.