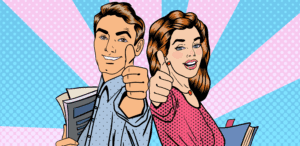 Welcome to "The Lesson Planner," a blog for teachers in the UK who are looking for tips and tricks to make lesson planning easier and more effective. As a teacher, you know how important it is to have a well-planned lesson that engages your students, covers all the key learning objectives, and helps them make progress. However, coming up with new and creative ideas for each lesson can be a challenge. That's where we come in!
In this blog, we will share a variety of resources, including templates, lesson plan ideas, and best practices, to help you create engaging and effective lessons. Whether you're a seasoned teacher or just starting out, you'll find something here that will help you in your lesson planning journey.
Here are some of the topics we will be covering:
The basics of lesson planning: What makes a great lesson plan, and what should you include in yours?
Creative lesson ideas: Looking for inspiration for your next lesson? We'll share a range of innovative and engaging ideas to get you started.
Differentiated instruction: How can you make sure that your lessons are accessible to all students, regardless of their ability level?
Assessment and evaluation: How can you assess your students' learning and make sure that they are making progress?
Time management: How can you plan your lessons effectively, so that you can get the most out of your teaching time?
We hope that this blog will be a helpful resource for all UK teachers, and that it will inspire you to keep improving your lesson planning skills. Be sure to check back regularly for new posts and updates, and don't hesitate to reach out if you have any questions or suggestions for future topics. Happy lesson planning!