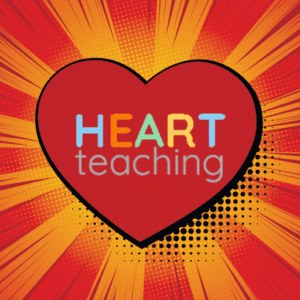 Valentine's Day, also known as Saint Valentine's Day or the Feast of Saint Valentine, is celebrated annually on February 14th. This special day is dedicated to the celebration of love, affection, and romantic relationships. It's a time to express your feelings and show your significant other just how much they mean to you. Whether you're single or in a relationship, there's something special about this day that makes it an exciting time of year.
The history of Valentine's Day
Valentine's Day has a rich history dating back to the Roman Empire. The holiday was originally a celebration of the Roman god of agriculture, Lupercus, but it was later associated with the Christian martyr, Saint Valentine. Saint Valentine was imprisoned for secretly marrying couples in ancient Rome during a time when it was forbidden. He was executed on February 14th and was eventually canonized as a saint.
Over the years, the holiday has evolved into a celebration of love and romance. It's a day to show appreciation for your significant other and make them feel special. This has resulted in a number of popular traditions, including exchanging cards, flowers, chocolates, and gifts.
Ways to Celebrate Valentine's Day
Valentine's Day can be celebrated in a variety of ways, depending on your personal preferences and budget. Here are some popular ways to mark the occasion:
Romantic Dinner: Treat your significant other to a romantic dinner at a fancy restaurant. This is a great way to spend quality time together and enjoy a delicious meal.
Surprise Date: Plan a surprise date for your partner. It could be anything from a picnic in the park to a hot air balloon ride. The key is to make it special and tailored to your partner's interests.
Gift Exchange: Exchange gifts with your significant other. This could be anything from a bouquet of flowers to jewelry or even a special experience, like a spa day or concert tickets.
Couples' Getaway: Plan a weekend getaway for just the two of you. Whether you want to go to a luxurious resort or a cozy cabin in the woods, a couples' getaway is a great way to escape the stress of everyday life and reconnect.
Movie Night: Snuggle up with your loved one and watch a romantic movie. This is a great way to spend a cozy evening at home and enjoy each other's company.
No matter how you choose to celebrate Valentine's Day, the most important thing is to spend time with the one you love and show them just how much you care.
Final Thoughts
Valentine's Day is a special day to celebrate love and romance. Whether you're in a relationship or single, there are many ways to mark the occasion and make the most of this special time of year. From romantic dinners to gift exchanges, the possibilities are endless. Just remember to keep it simple, thoughtful, and tailored to your loved one's interests, and you're sure to have a wonderful Valentine's Day!